A vision for your Investment
YOUR RENTAL PROPERTY MANAGEMENT EXPERTS
At Ryan Property you benefit from the collective experience of our professional property team. With decades of experience across the Melbourne rental market, our bespoke and personalised services ensure you receive the absolute best results. 
Getting the best return on your investment is as much about good management as it is about good people skills.
We truly believe by delivering good old-fashioned service combined with open and honest communication you will reap long term benefits on your investment property or portfolio.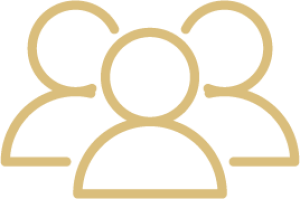 Personalised, people
focused service


The rental market is our main focus, not a side line and we value our Rental Providers and our Renters.

We don't like to compromise on our service. We value each relationship and find the balance of reward for effort garners better results for all stakeholders.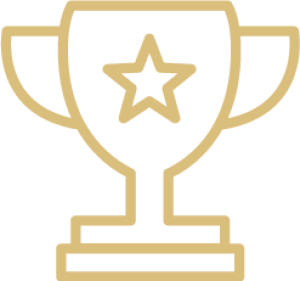 Award winning in-depth industry advice


Say hello to our highly skilled, experienced, and mature property management team, and we mean 'team' - we work together not individually, so if your Property Manager is on leave or away from the office, you can depend on the rest of the team to step up and manage any concerns or issues seamlessly.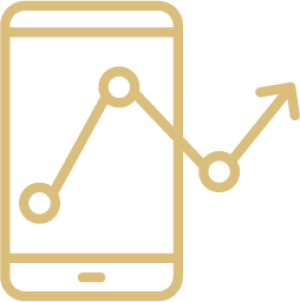 Seamless systems and real time reporting


We wrote the book on systems, literally. We have a procedure for every piece of the property puzzle, ensuring you receive consistent, considered responses at every step of the way.

We also offer a dedicated digital portal where you can access records and view statements and reports 24/7.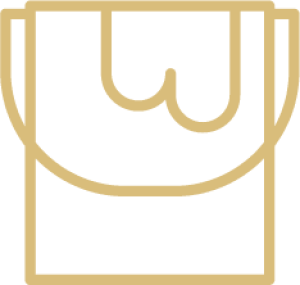 Professional trades
and services


Whether you need the services of reliable and professional trades or some expert tax advice, we can provide some independent recommendations for a range of professionals that are experts in their fields and take the same pride as we do in delivering results for our clients.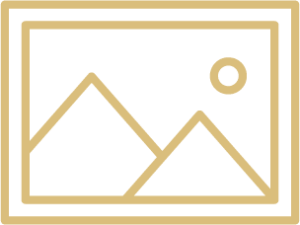 Marketing your
property


It is not always the quantity but the quality of the leads that will determine exceptional results. We manage any concerns or issues seamlessly.

We'll work with you to find the right balance to gain maximum exposure while generating highly qualified leads.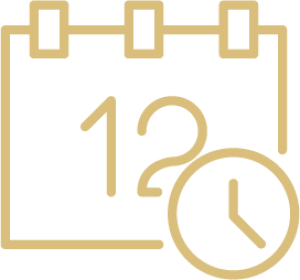 Timely inspections and maintenance


Undertaking regular inspections and providing detailed condition reports ensure your property is protected and any maintenance issues are identified to achieve the best returns.
A Guiding Hand
SPECIALIST ADVICE & SERVICES FOR FIRST TIME INVESTORS
Starting out in property investment can be a little overwhelming. From knowing what ongoing maintenance costs you might have to budget for, what sort of insurances you may need, your legal obligations, potential tax deductions and so much more.

With decades of experience and a genuine desire to help make the most of your investment potential, we will walk you through the process and offer guidance and support to ensure you are completely at ease with your investment journey.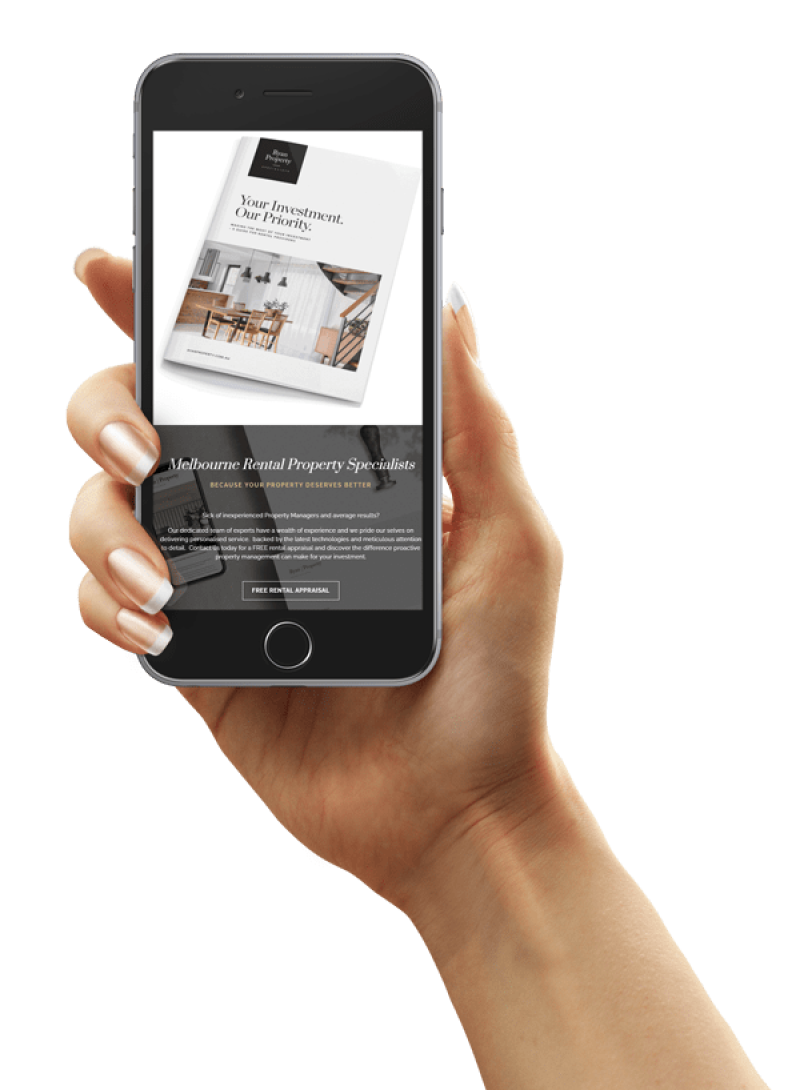 Answers to some of our most frequently asked question
I had dealt with many property managers prior to Kym, but the difference is that Kym treats every property as if it were her own and with genuine care. She has always provided me suggestions on what improvements we can make to the properties to achieve optimum rental return and capital growth. This has in turn kept our tenants happy, they have stayed longer, enjoyed living in their homes and we have had minimal vacancies. She has reliable tradespeople that can carry out the work to a high standard and they assist to keep our properties in good order. Kym's team share her high standards and work ethic, and it is a pleasure to deal with them.
M. & D. Callinan
We came across Kym by recommendation & have been very happy thus far. All our dealings have been seamless – from our initial meeting, her follow up & communication has been amazing. Kym & her team have been able to provide recommendations on trades people, recommend & put us in contact with insurance companies, have arranged a depreciation report for us & this was all before we were even ready to turn our place into a rental! They have made the process very easy & stress free for us newbies to the rental game. We have been so happy with the service that I have arranged for her & her team to manage my parent's rental property too. Thank you Kym & team – we look forward to continuing to work together for many years to come.
C.Nicholls
When looking for an agent, three things were critical for me in choosing the right person. Professionalism, extensive local knowledge and amazing communication – Kym is incredible with all three! Kym was exceptional from the commencement of leasing the property, to the inspections and to securing the right tenant that would love my property as much as I do! Not only did she complete this with professionalism, she communicated extensively throughout the process and kept me fully informed with feedback (even if she knew it might not be the response I was hoping to hear– moving the rental to current market conditions rather than landlord expectations). I would highly recommend any prospective landlords to move their property over to Kym, as it will be the best decision you will ever make on your investment
S. Hill
I spent 4 years managing my own properties. I got great results however I made mistakes and struggled to find my way. It cost me a lot of time, aggravation, and a trip or 2 to VCAT. I tried a few agents but could find no one who met my standards. I was then introduced to Kym and straight away we clicked. She appreciated my needs and took on my challenge. It has been almost 2 years and they have been amazing years... I wish I had met her earlier. Kym has an incredible team, they hold the same values of integrity, communication and commitment. I can speak to any one of them at any time and they know all the details about all my properties and their tenants. (I don't know how they do it!) I highly recommend Ryan Property.
Anthony Hudson
Kym is on the ball, does all the one percenters, plays well under pressure, doesn't handball too much and gets things right the first time, every time! Kym will undoubtedly make her mark on the Real Estate Industry and help you climb the ladder of success with your property portfolio.
L. Montagna
Before I signed with Ryan Property Specialists, I was with a well known real estate agency who after 6 weeks told me that they were having difficulty leasing my property but offered no solutions to find me a tenant! Kym Ryan was recommended to me by a close friend, and within 24hrs of speaking with Kym she had done some research on the property market in my area and presented me with a report to assist in finding me a tenant. I saw that Kym's marketing techniques, experience and positive approach were a reflection of her passion for the property management industry. Kym has extensive knowledge and experience in the industry and I'm so glad I put all my trust in her as she found me excellent tenants in under 2 weeks. In fact she had three applications from people wanting to lease my home. She is very professional, easy to deal with and honest.
L. Angrakia
The service we have received from Kym Ryan has been outstanding from the very beginning. Even before I had shown interest in a property, Kym was happy to return my calls and emails promptly which made the world of difference when asking questions or organising inspections. She also planned the property inspection later in the evening which meant I could attend after work. Searching for rental properties is a stressful and time-consuming exercise so it was a refreshing change to come across a property that was beautifully presented on the internet. Good photos are so important to me because they build the excitement levels and show straight away that the property is in good condition. So many other properties lacked that quality in presentation which meant that they were not worth my time inspecting. At every stage, Kym has gone that one step further to ensure a smooth and enjoyable experience and for that I am very grateful
J.Capek
I just wanted to say thank you for all your hard work, great contact and friendly professionalism. It has been fantastic to deal with you and your team, which as you may know is not something that can often be said about agencies in general so thank you and good luck with the future
M.Tizzard
I've never felt the need to write a testimonial until now, but in an industry that has its fair share of bored, greedy and lazy people, Kym is a wonderful breath of fresh air. Her passion for her work was obvious at our first meeting and she has since gone beyond my expectations every step of the way. From marketing and research to invaluable advice and ideas, she has worked tirelessly to find the best tenants and a great return. She has done a wonderful job and I couldn't be happier. Her integrity, honesty, confidence and communication are second to none and I look forward to a many years of fantastic service
P. Breeze
Being a Mobile lender I understand the importance of a good property manager. I met Kym Ryan approximately a year ago through a business partner. I knew instantly off the bat that Kym had a genuine care and passion for her job and knew her stuff! I had a close friend call me not long after I met Kym telling me about how she just couldn't seem to find a good agent to lease out her property. I recommended she call Kym and since then she's never looked back. Since that day I have recommended a few of my clients to Kym and more recently used her expertise and services to lease out a property my fiancé and I purchased. She had tenants in 4 days after settlement. She has kept us up to date throughout the whole process and really took away the head ache and concern any investment property owner would have. After experiencing Kym first hand I have no hesitation in recommending her every tim
N.Tayar